eBook
AI Strategy Roadmap 2023
Building and implementing an AI and Data culture in your organization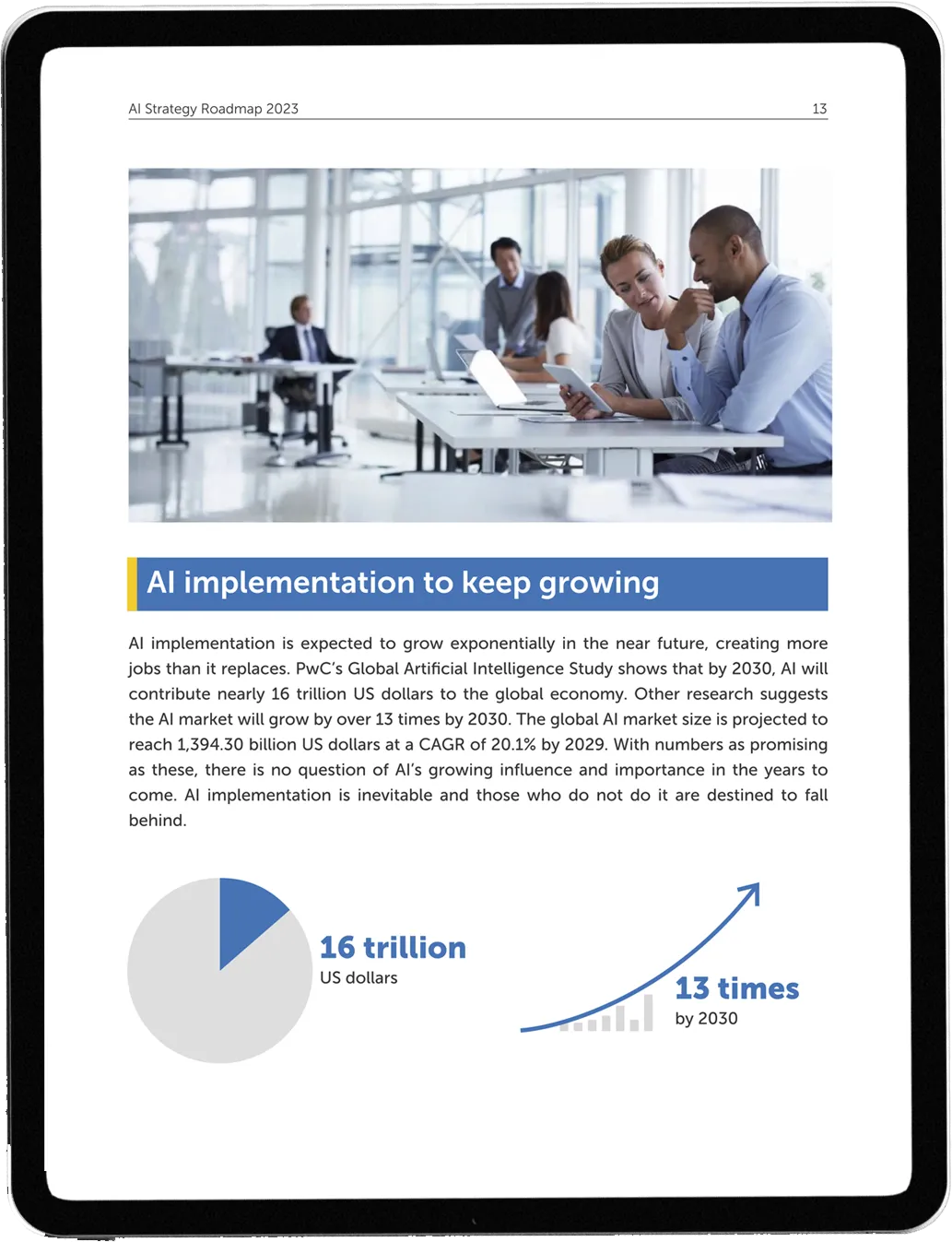 Download eBook
After reading the eBook, you'll learn:
What is an AI culture and why build one?
How is AI being used for problem-solving around the world?
Stages of AI roadmap and detail guidance to establish AI culture at each step.
Importance of AI Implementation to keep growing.
Addressing common misconceptions about AI.
How Fusemachines builds AI and data culture in companies?